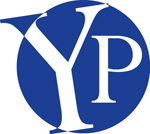 Online registration is now closed. If you would still like to attend this program, please call the Alliance at 262-542-4249. Thank you.


Young Professionals Program

You work here and play here, but have you thought about putting down roots and living here too? Our expert panel will help you weigh the pros and cons of renting versus buying and tell you what to do when you're ready for the next step: Paul Gaertner, Remax Realty; Tom Cullen, Attorney's Title Guarantee Fund; and Dennis DeGrave, Inlanta Mortgage.